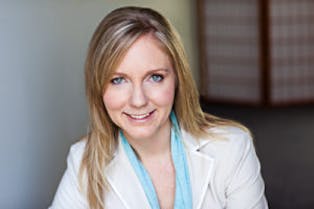 Buying and selling a home is a significant decision, so it's nice to feel comfortable with the person who will be helping you. My real estate story started when my father was building our home brick-by-brick in Johannesburg, South Africa. For the first few years I grew-up in a construction site that turned into a unique, Architectural family home built on a quarry, and from there I would follow my father to other houses he was constructing to see what they looked like. After several years, our family began our first big move to the East Coast of South Africa, Kwa-Zulu Natal where we bought a home in a jungle. Well, it wasn't officially a jungle, but as a kid with the luscious vegetation, fruit tress, and monkeys, it felt like one!
After a few years in this tranquil place we made our biggest move to Oakville, Ontario where we purchased an old Blacksmith's house designated as Heritage. We respectfully, and carefully, renovated this home and spent an enjoyable four years overlooking Lake Ontario when we had an opportunity to move to the Northshore in 1992. The goal was always the Northshore so we leaped at the opportunity and have since owned many homes within North and West Vancouver. The rest is history!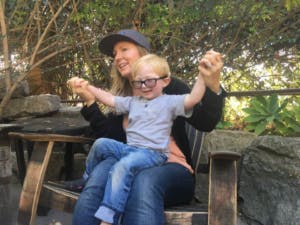 Over the years I have enjoyed a diverse background from working as a Legal Secretary, where attention to detail was crucial, to working with the Northshore Health Inspectors, organizing their hundreds of clients, to taking-in new cultures travelling the world as a Flight Attendant, making sure every passenger was well looked after.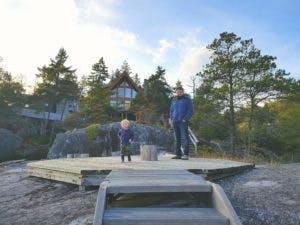 Throughout my life I have lived in many homes, through many renovations and numerous moves. It was a natural transition for me to be in Real Estate, so in 2003 I became a Licensed Residential Realtor in North Vancouver where I live, work and play. At that point manic bidding was the norm, and prices were increasing rapidly every year. I hit the ground running and learned very quickly how to be successful for my clients.
Over the years helping people achieve their dreams has become a passion of mine. Real Estate is the largest purchase most will make and I take this seriously. A key in coming to the right decision is deciphering through professional input and information, which is why staying continuously educated is something I have always believed in.
If you are in need of assistance with buying or selling real estate in North Vancouver, contact me first. I will walk you through the process, from consultation to closing, and keep you up-dated all the way. I go by the Golden Rule "Do unto others as you would have them unto you!"